Find Local Volunteer Opportunities
Discover the organizations and events near you that serve your community on a daily basis.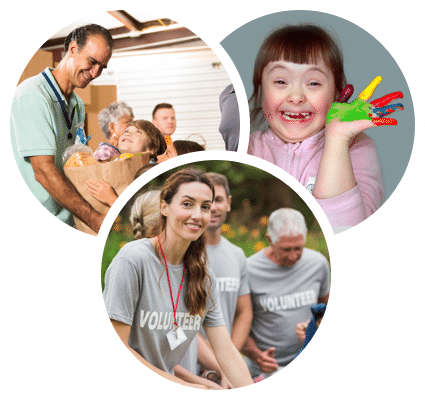 Volunteer Ozarks seeks to better our community by connecting volunteers with local opportunities to serve. Whether are you are looking to volunteer for a weekend, an afternoon, or make a long-term commitment, we are here to help you get connected with local nonprofits to achieve incredible outcomes.
Find a cause. Get connected. Make an impact.
Physical Bells At Local Retailers:
Would you like to join us and be a Volunteer Bell Ringer this Christmas season? If so, you can help us as we look to raise funds and continue to offer services through our two Homeless Shelters, our daily Free Lunch programs, our After School/Summer Day Camp program, our Pathway of Hope program, our Seasonal Programs such as our Toy Shop and Back To School programs, our Emergency Social Services program, which offers prescription assistance, food pantry, diapers, formula and so much more!
The Salvation Army Is Now Offering Virtual Bell Ringing!
Bell ringing for The Salvation Army Red Kettle Campaign looks a little different this year with the all new Virtual Bell Ringer! You can make a difference for our most vulnerable population without ever leaving the comfort of your own home by becoming a Virtual Bell Ringer! The Red Kettle campaign helps the Salvation Army provide toys for kids at Christmas, clothes and shelter for the homeless, food for the hungry, after school programs and other year-round services."